Tbilisi is a photography playground! There are so many colorful old buildings, beautiful architecture and stunning sights.Having not only incredible memories of a place, but also stunning pictures can make you quite happy, so because we want you to have an unforgettable experience in Georgia we have compiled a list of the best spots and hidden gems of Tbilisi. Make the best memories and the best photos in Tbilisi. Have fun!
Clock Tower
13 Ioane Shavteli St
In 2010 Rezo Gabriadze built a unique clock tower next to marionette theater in Tbilisi old town. Every hour, magic happens at this place – the favorite for the kids! There's a cute little puppet show every single hour when an angel makes an appearance to ring a bell at the clock.
There is a small puppet theater inside the tower and twice a day at noon and at 7 pm you can see a show – "The Circle of Life".
Orbeliani Sulfur Baths
Abano St
The intricate patterns and colors of Orbeliani bathhouse inspire  many to add Tbilisi to their travel bucket list. Make your way to the domes and the mosque-shaped Orbeliani Bathhouse for a few very picturesque photos. Apart from taking the photo in front of this beautiful facade, you can get a sulfur bath. Also there are so many beautiful places nearby you can explore!
Kaleidoscopic house
3 Betlemi St
This building has preserved its stained glass windows since the 19th century, and the light comes through these windows creating a beautiful kaleidoscopic effect.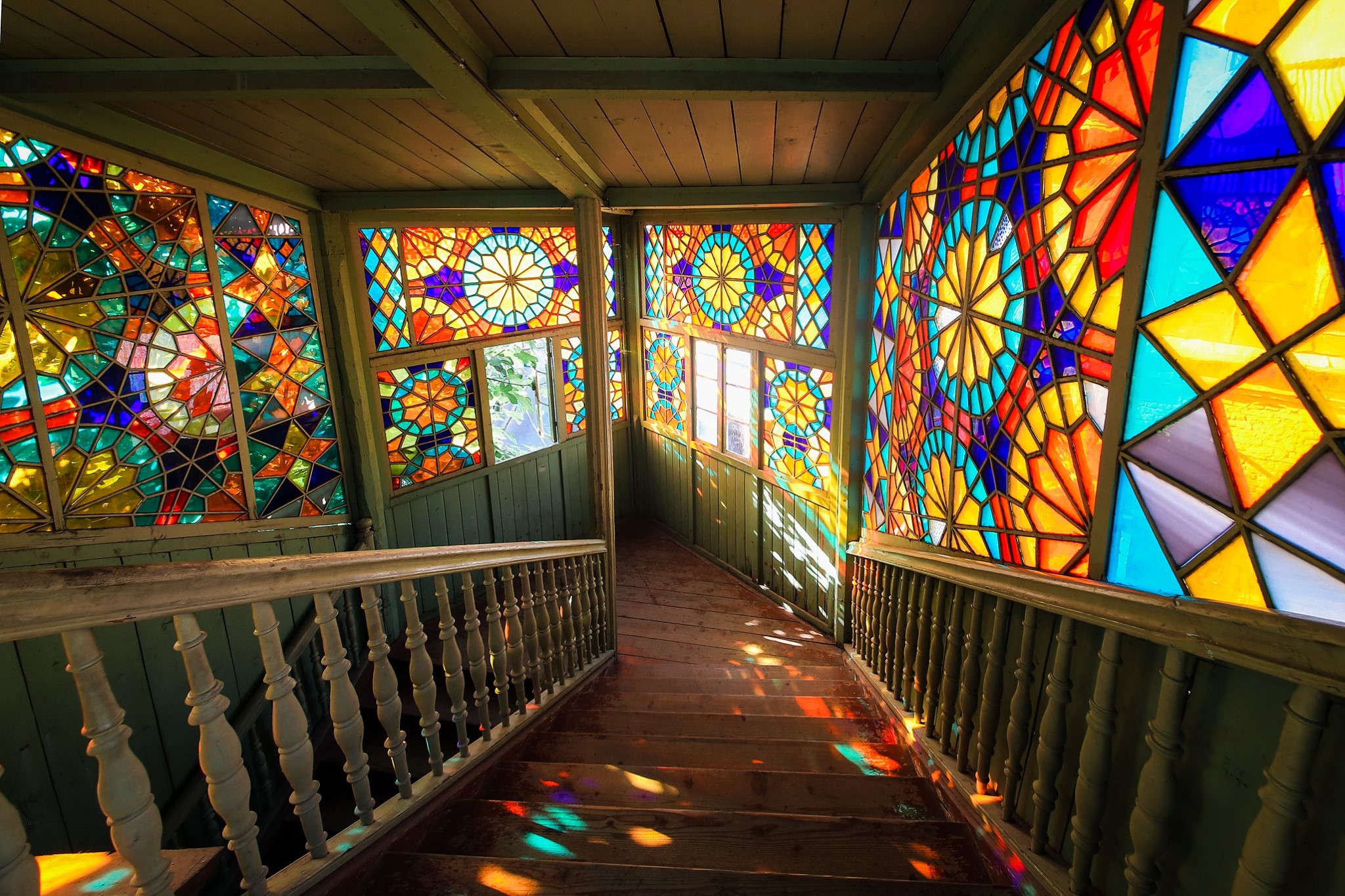 Turquoise House
Rustaveli Avenue No. 54
Tucked behind the souvenir stairs of Rustaveli Avenue, the house is a hidden gem of 19th century Tbilisi.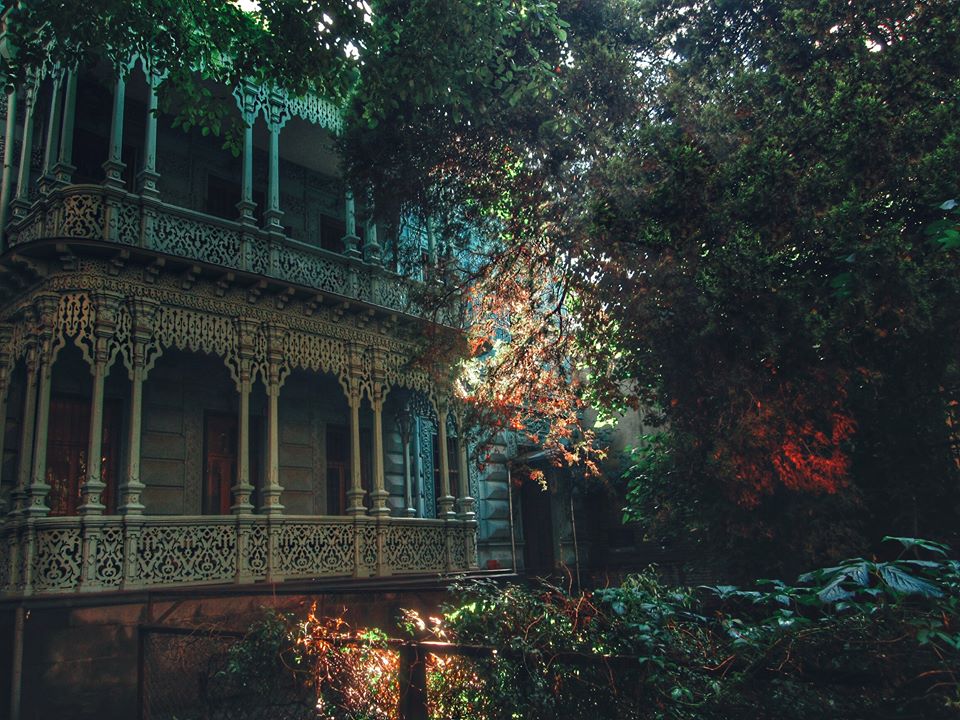 Frida Kahlo portrait on the wall of Check Point Hotel in Tbilisi, Georgia.
#9 Gomi St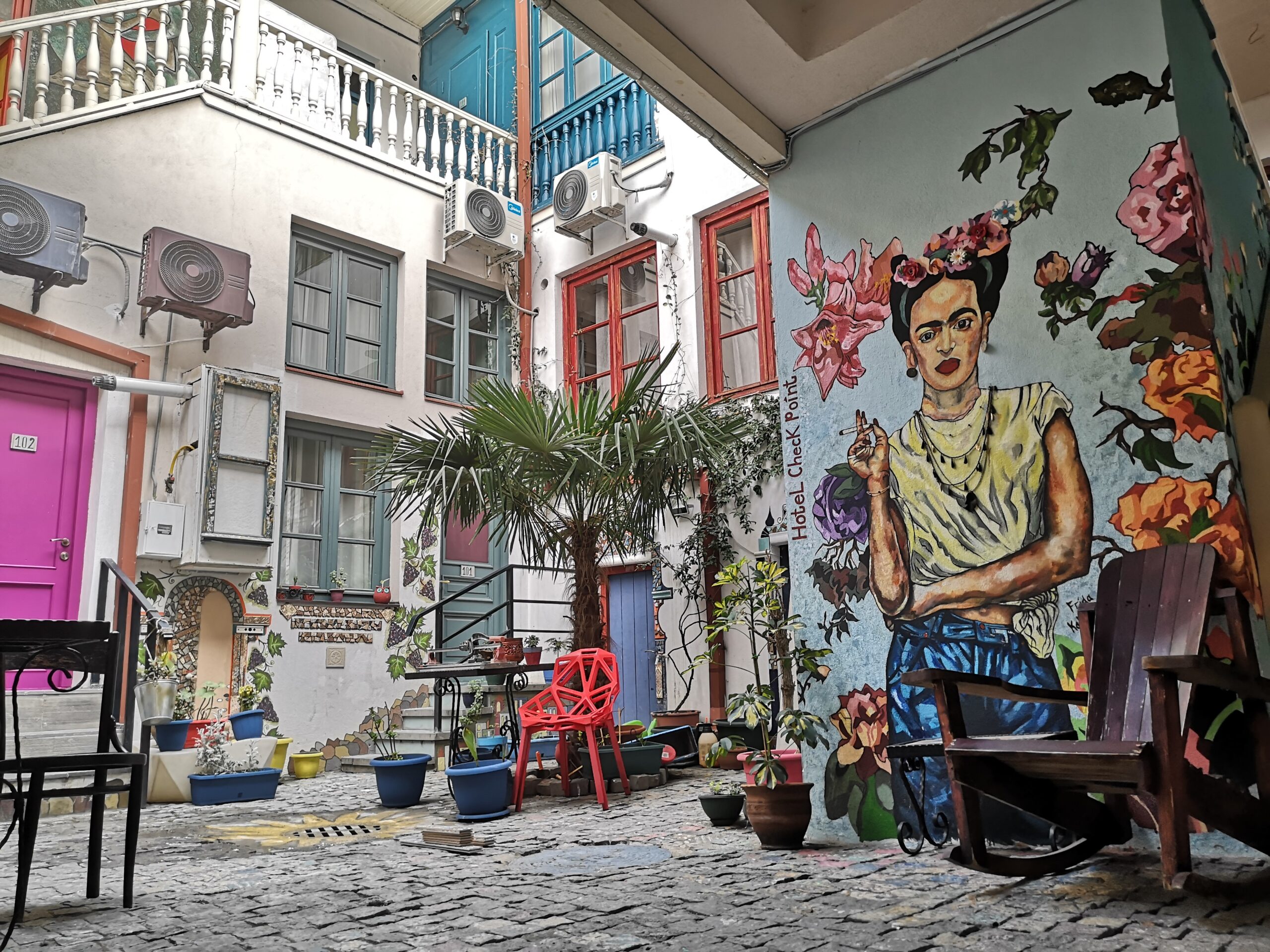 Gardenia Shevardnadze
Khudadovi st
Gardenia Shevardnadze is a small heaven in Tbilisi. So many different and beautiful plants and flowers. There is a small vintage cafe in the garden. You can shop for plants or walk around and enjoy the beautiful surroundings. The price for entering Gardenia Shevardnadze is 2 gel (free for little kids). One of the most interesting aspects of the garden is that plants on display in the garden are constantly being changed according to the season of the year. Every month you can return and expect to see different botanical displays.  
Metekhi church view 
Metekhi St, T'bilisi 
If you want to capture the best photo of  old Tbilisi houses , this place is the best of all the spots in Tbilisi.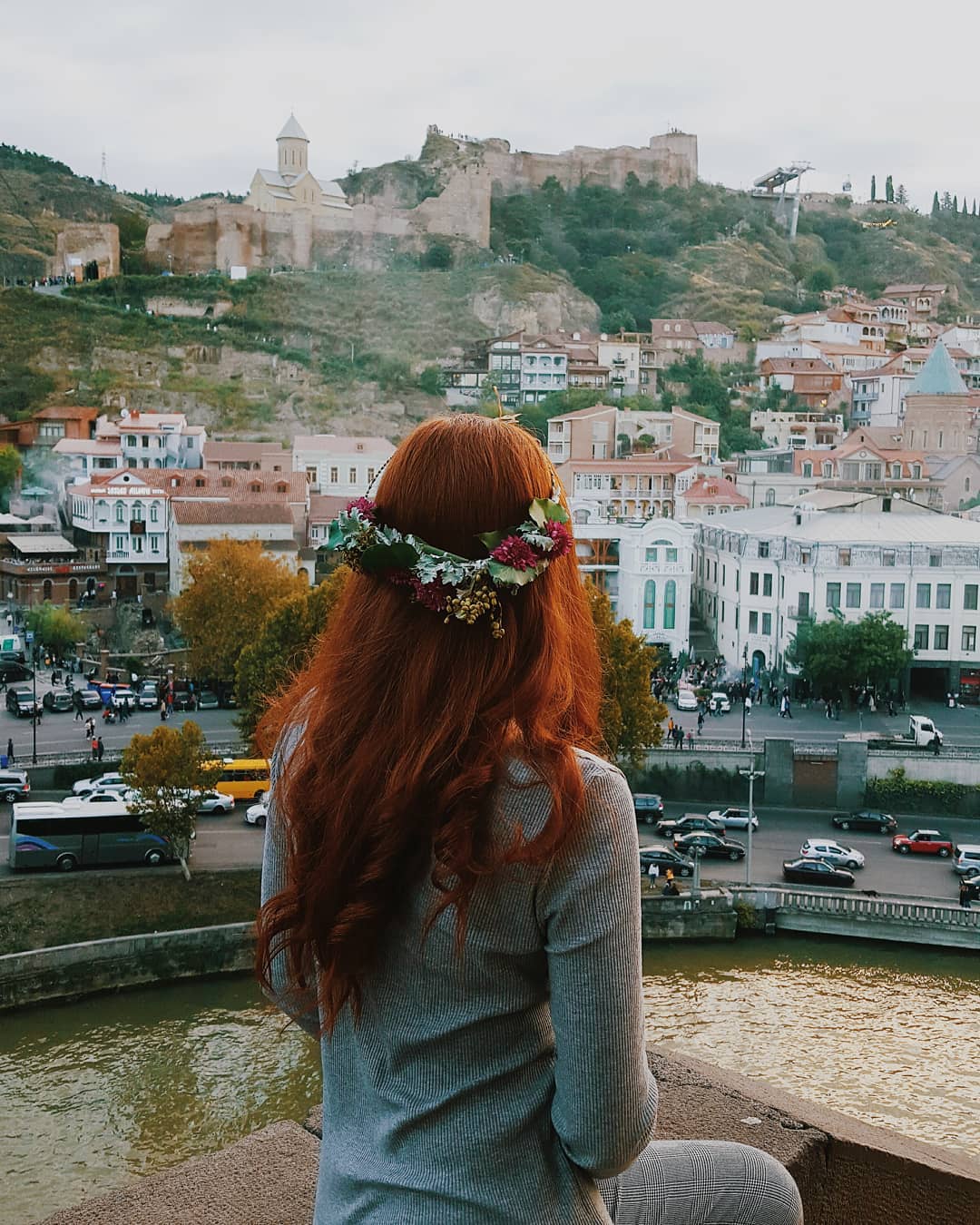 Unfound Door hotel
Tbilisi, David Agmashenebeli 111
There is a 5 floor old building where people live and now there is a new hotel on the 5th floor. This old building is truly a hidden gem of Tbilisi. The inside walls of the building are a work of art and the last floor view is very beautiful.
And the last but not least  Maria Magdalina cafe
The cafe is hidden away on the rise above Stamba Hotel, near Keto & Kote restaurant. You can either walk up from Kostava Street or come around the back way through Vera. Part cafe, part plant shop, This is undoubtedly one of Tbilisi's prettiest cafes.