Uplistsikhe (literally, "the lord's fortress") is an ancient rock-hewn town in eastern Georgia, some 10 kilometers east of the town of Gori.
Built on a high rocky left bank of the Mtkvari River, it contains various structures dating from the Early Iron Age to the Late Middle Ages, and is notable for the unique combination of various styles of rock-cut cultures from Anatolia and Iran, as well as the co-existence of pagan and Christian architecture.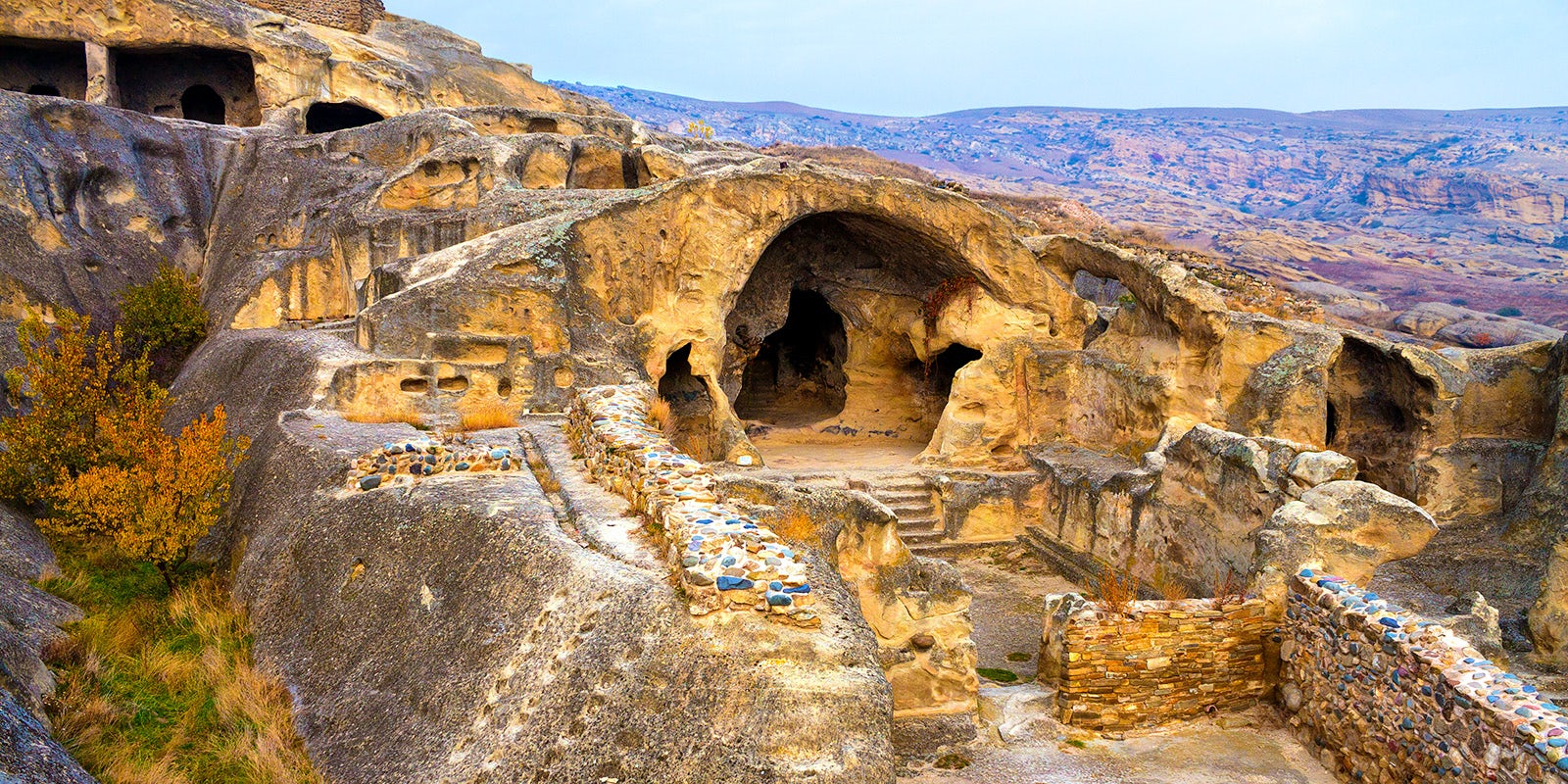 Gori  is a city in eastern Georgia, which serves as the regional capital of Shida Kartli and is located at the confluence of two rivers, the Mtkvari and the Liakhvi. The name comes from a Georgian word gora , meaning "heap", or "hill", or a mountain.Gori has long been synonymous with Joseph Stalin, who was born and went to school here. During his rule of the Soviet Union the town's centre was rebuilt to his neoclassical tastes, and even today much of the downtown area is defined by its Stalinist architecture. The large Stalin Museum is the town's best-known attraction.